Your PLR Action Guide.
The Quintessential Guide To Making Money With PLR
Use this PLR Action Guide to avoid the most common PLR mistakes, take all the pro shortcuts, and grow your business using PLR.

This is a digital product. The image above is for visualization only. 
"From Overwhelmed to Overjoyed".
Here Are The 20 Critical Action Plans You Need To Utilize PLR Content Faster, Easier and More Profitably Than Ever Before!

Dear Business Owner,
Ever get that nagging feeling like you're totally missing something?
It happens when you're packing for vacation. It happens when you're shopping at the grocery store. And if you're like most business owners, it happens a LOT when you're setting up your content strategy.

And no wonder…

It feels like there are just an incredible number of steps you need to take. It's overwhelming. You get the feeling you're missing something, but you don't know what it is.
Sometimes you KNOW you're missing something, because you're not getting the results you want.

Sound familiar?

If so, I have some great news for you…

Introducing "Your Quintessential PLR Action Guide". 
Your Complete Set of 20 Action Plans for Using Private Label Rights Content :-
Create Profitable Products.

Drive Targeted Traffic.

Build a Big List.  

Turn Your Visitors Into Money In The Bank!


Why have I called this eBook
"The Quintessential Guide To Making Money With PLR"?
My dictionary defines Quintessential as "Representing The Pure And Essential Essence Of Something".
That is what I have tried to do with this Action Guide. Distilling the essence of making money with PLR into a comprehensive plan of how to profit with private label rights content. 
You'll go from being overwhelmed to overjoyed once you see what these 20 action plans can do for you.
I've taken an entire multi-volume encyclopaedia set of PLR content-utilization information, analysed it, and extracted everything you need to know to get great results.
I've labelled them "action plans," but I actually use them myself as sort of mini-blueprints for my own PLR strategy!
---
When you think of action plans, you probably think of something like this:
Let me be clear: This is NOT the kind of action plans that I've created and assembled in this amazing package!

The action plans (AKA "mini-blueprints") are more than just a set of steps arranged chronologically into a bulleted list. There is actually some meat to these action plans that I know you are going to find helpful.
I've included: steps, ideas, options, examples, templates, questions and more.
Take a look at some screen captures from ONE of the TWENTY action plans included in the PLR Action Plan package:

And that's just ONE of TWENTY action plans that you'll get when you download this package today!
In total, there are 100 pages of "no fluff" profitable PLR-utilization strategy and information in the PLR Action Guide!
Take a look…
1. The Ultimate Profiting From PLR Action Plan
A lot of people get really excited about the idea of using PLR (private label rights) content to grow their business. But then they do the unthinkable: they let the content gather dust on their hard drives. Often this happens because they don't really know the best ways to use PLR for maximum profit and gain.
What you need is a road map, an overview of how to profit with private label rights content. And that's exactly what this action plan does for you!
2. The Rewriting PLR Action Plan
Even if you have purchased the highest quality PLR, it's still a good idea to rewrite and tweak the content. There are two reasons for this:
#1, rewriting it makes it unique – which means you have no direct competition for that particular piece of content.

#2, rewriting your PLR ensures it's in your "voice." This creates continuity for your prospects and customers, which in turn builds trust and boosts sales.

So how do rewrite your PLR for optimal benefit? By using the 10 tips and tricks revealed inside this action plan!
3. The PLR Outsourcing Action Plan
You already know that you need to tweak your PLR content in order to make it more valuable and unique.
But here's the thing: you don't need to do it yourself! You can hire a freelancer to do it for you, which frees up your time to focus on the other important aspects of your business.
And this action plan guide walks you through the steps of finding and hiring the perfect freelancer!
4. The PLR Articles Action Plan
Have you ever noticed that almost every PLR package seems to include articles?
And if you get your hands on a lot of PLR packages, then your hard drive may start filling with articles.
So what do you do with all of these articles? You put them to good use by employing the ten ideas inside this eye-opening action plan guide!
5. The Using PLR Action Plan
At this point you know you want to get your hands on some high quality private label rights content, but you're a little confused about where to start.
Never fear, this action plan guide walks you through the steps of determining your PLR needs and putting the content to work for you!
6. The Advanced PLR Strategies Action Plan
If you've spent any time researching what to do with your private label rights content, then you no doubt know about the typical uses, such as posting content on your blog, loading it to your autoresponder, or creating paid eBooks.
These are all great uses – but you can get even more out of your content by employing the following five little-known uses revealed inside this action plan. Download this package now to find out what they are!
7. The Evaluating PLR Action Plan
One of the most important things you can do is to make sure that any content you purchase is high-quality, well-written and well-researched PLR that's coming from a reputable vendor.
If you see any red flags, then run (don't walk) away from the content. At best, the content may be useless to you. At worst, this content may land you in legal hot water if the provider is selling plagiarized content to you.
This action plan teaches you how to evaluate PLR to be sure you get top-shelf quality content that meets your needs, all from a reputable vendor – so download now and protect yourself!

8. The Create Lead Magnets From PLR Action Plan
No matter what niche you're in, you're going to need high-quality lead magnets to attract new prospects and help close the sale.
Problem is, creating these lead magnets from scratch takes way too long.
So here's the solution: Use PLR content to create them quickly and easily.
This action plan shows you the quick and easy way to do it!
9. The Create a Funnel With PLR Action Plan
Here's the beauty of using PLR content: you can create an entire sales funnel very quickly and easily.
Depending on how you do it, you can start right now with zero products in your sales funnel, and within hours have a completely stocked sales funnel that's ready to go.
There are two ways to accomplish this feat. Take a look at this action plan to see which one is right for you!
10. The Convert PLR Into a Class Action Plan
Here's a nifty way to use your PLR content: turn it into a four to six week class. Now your content has a higher perceived value, which means you can attach a premium price tag to it.
So how do you this? By using the action plan guide included in the package. Check it out!
11. The PLR Promotion Action Plan
Every piece of PLR content you giveaway or sell should do double duty. First, it should solve a problem for your prospect. Do that, and you'll have satisfied customers who'll turn into repeat buyers.
Which brings us to the second goal of your content: it should help your prospects solve another part of their problem by recommending useful resources. This second part, of course is what puts extra money in your pocket.

How do you turn your PLR into profits like this? Download this action plan guide to find out!

12. The Increased Perceived Value Action Plan
You can sell a decent PLR eBook or other content all day long for low prices, such as $17 a pop.
That's a great deal for a tripwire offer. But the real profits are to be made in high-ticket offers, such as $97 products.
And that means you're going to need to boost the perceived value of your PLR content if you want to make more money.
This action plan shows you how to do it!
13. How To Create A $97 Membership Site PLR Action Plan
One of the typical problems with creating a traditional membership site is that you need to constantly acquire new PLR content or create your own content from scratch… and this goes on indefinitely. Marketers often burn out trying to maintain sites like this.
So here's a solution: create a one-off membership site that you sell access to for $97 a pop. The advantage is that you get all the profits at once without having to constantly create new content, and your members get instant access to a "vault" of useful material.

Sounds good, right? And this action plan shows you how to do it!
14. The Nichefy PLR Action Plan
 "Nichefying" your content is a great way to boost the perceived value of a product. End result? You can charge a higher price for slightly tweaked content.
But the question is, how do you nichefy content for maximum profits? That's what this action plan shows you how to do, so download today and take a look!
15. The PLR Traffic Action Plan
One really good way to use your PLR content is by putting it to work to bring traffic to your website.
Lots of folks do this by using PLR content to create lead magnets, which is a fantastic idea.
But the thing is, most folks don't fully unleash the traffic generating power of their PLR content.
Do you?
Find out by reviewing this action plan to see if you've overlooked any of these strategies!
16. The Profit From Email PLR Action Plan
Did you know that you can use PLR content to completely set up and run your email marketing campaigns?
It's true – and this action plan shows you how to do it!
17. The PLR Membership Action Plan
You've probably entertained the idea of setting up a membership site before. But maybe the idea of being a slave to your site turned you off from the idea. After all, it's exhausting to create and deliver new content every month – and the churn rates on a traditional membership site tend to be a bit high anyway.
So here's a solution: set up a fixed-term membership site. This is a membership site that ends after a certain duration, such as three months, six months or twelve months. The benefits include:

·         You only need to create content for the fixed term, so you can set it all up as a hands-free site with an autoresponder.

·         Members tend to stay members since there is an end to the membership in site, which means more frontend income for you.

·         You still get plenty of backend opportunities!

Pretty exciting right? And this action plan guide shows you how to get this super-profitable opportunity up and running fast!
18. The Passive Income PLR Action Plan
One of the benefits of employing certain content marketing strategies is that you can "set it and forget it."
That means you set it up once, and then let it put profits in your pocket for weeks, months or even years to come.
So what sort of passive income opportunities can you employ using PLR content? That's what this action plan reveals to you!

19.  The PLR Hacks Action Plan
Are you ready to really maximize the way you use private label rights content, and use it to take your business to the next level?
Then you'll want to check out the 10 PLR hacks inside this eye-opening action plan guide!


20.  The PLR Business Action Plan
Throughout these action plans, you've been learning about the best ways to buy and use PLR content to create products to sell, drive traffic to your website, build your list and more.
Now here's another idea: you jump on the other side of the counter as the PLR vendor.
Why? Because you can make five times the money for the same product when you sell the PLR version versus the regular personal-use version.

Sounds exciting, right? And this action plan guide shows you how to do it!

---
Whew, what an amazing package of action plans!
Here is what I know for certain when it comes to this low-cost, high value set of action plans…
You're Going to Say "WOW!" When You Use These Action Plans!
Seriously. Whether you're just getting started or you've been using PLR content to grow your business for a while now, you're sure to find plenty of gold nuggets in this package to really help you out! 
These action plans will help you:
·         Avoid all the PLR content utilization pitfalls and mistakes that plague most online marketers!

·         Maximize your profits by learning the right way to build an audience and monetize your content!
·         Make PLR content-utilization faster, easier and more effective than ever before!
Now you have one question, right?
How Much Is It?
Good news – this is the most affordable set of tools you've ever seen.
Because when you order now, you get these action plans for just $1.35 each.
That's a total of $27 for the entire collection.
P.S. Have you ever wondered what the six-figure online marketers do with their PLR content that you don't do?
You'll find out inside these action plans! 
Now you too can put the most profitable PLR content-utilization strategies to work for you starting today!
So Click on the Buy Now Button and download your copy of:
Your PLR Action Guide:
The Quintessential Guide To Making Money With PLR.
for $27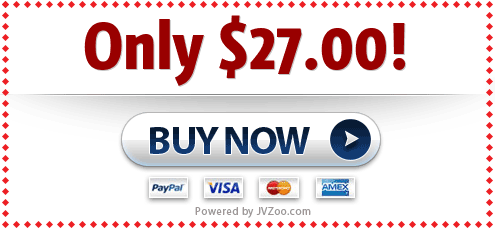 P.P.S. As an added bonus, I will send you four PLR eBook PACKAGES for nothing.
Yes, absolutely FREE.
You can use the content to grow your own business or
Re-brand them, Sell Them under your own name and 
Keep 100% of the Profits. 
If you sold 3 of the eBooks for $9.99 you would recoup the entire cost of the Quintessential Guide To Making Money With PLR.
Any more than that and you are already making money from PLR. 
Bonus PLR #1.
10 Common Affiliate Marketing Mistakes.
Are You Promoting the Right Products? (574 words)
Traffic – Do You Have Any? (630 words)

Are Direct Links to Affiliate Products a Good Idea? (564 words)

Bonuses and Bribes – Are They Necessary? (566 words)

Discover Why Every Affiliate Needs to Follow Up (526 words)

Is Launch Jacking Worth Your Time? (535 words)

Are You Making This Affiliate Marketing Mistake? (532 words)

Will Creating Your Own Products Make You a Better Affiliate? (525 words)

Affiliate Marketing Pitfall #1 (562 words)

3 Common Mistakes Many Affiliates Make (569 words)
---
Bonus PLR #2.
10 HIIT Basics PLR Articles.

Are You Healthy Enough for HIIT? (563 words)
7 Commonly Asked Questions Regarding HIIT (690 words)

What is HIIT and Why is It So Effective? (645 words)

Discover the Amazing Benefits of HIIT (561 words)

9 Common HIIT Mistakes to Avoid (703 words)

Thinking of Getting Started with HIIT? Read This First! (602 words)

How to Structure a HIIT Workout (648 words)

What is the Tabata Protocol? (648 words)

Making Time for Your HIIT Workouts (656 words)

What are the Best Exercises to Use in a HIIT Set? (582 words)
---
Bonus PLR #3.
5 Sense of Self PLR Articles.
Understanding Why You Can't Find Your Self-Worth in Someone Else (618 words)
Do You Really Want Your Ex Back or Do You Fear Being Alone? (514 words)

Are You Attracting the Partner You Deserve? (541 words)

Why Do Some People Seem to Have No 'Luck' in Finding Love (572 words)

How to Love Yourself before Loving Someone Else (509 words)
---
Bonus PLR #4.
5 Wilderness Survival PLR Articles.
Wilderness Survival Equipment Every Survivalist Should Consider Having (839 words)
Perform this Edibility Test before Eating Anything from the Wild (723 words)

Water Survival Tips When You are In the Wilderness (714 words)

Surviving Natural Hazards: Animals and Vegetation (773 words)

Wilderness Survival: READ THIS before Building a Shelter! (645 words)
---
Order your copy of
"The Quintessential Guide To Making Money With PLR"


now and receive these four Bonus PLR Packages for Free.
Click on the Buy Now Button below to get your copy of
"The Quintessential Guide To Making Money With PLR"
for just $27.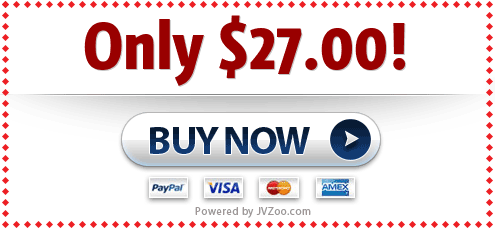 ---