PLR Resources.
Here are some PLR resources that I suggest you take a look at. Information that I think you will find useful when setting up your own online business.

Sellers of Quality PLR Resources.
Susanne Myers & Tracy Roberts are 2 friends that combined their 15 years of product creation & internet marketing skills to create Piggy Makes Bank, a PLR site specializing in Self-Help, Business and Health & Wellness content.
They also have a very unique and quirky approach to the business. You can tell just by looking at the name of their store.
If you're looking for business, health or self-help PLR, you can find it here. They also have memberships where you can get fresh, new PLR every month.
---
High-Quality 'Done-For-You' Health PLR & Personal Development PLR Content

Their 'Done-For-You' white label content is ready for you to brand and publish as your own. 

If you are a health professional, speaker, life coach, blogger or publisher, I am sure you will love their ready to use content. 
They also provide training and resources to help you grow your business. 
---
KitchenBloggers offers a big selection of marketing study guides and done-for-you, ready-to-publish food & gardening content to make your life easier!
When it comes to food PLR, Trish Lindemood has cornered the market. She has a passion for it and it shows in her content. Her writing is easy to follow and her recipes are detailed.
Here's the best part – Trish prepares the dishes and takes photos of them too.
So not only do you get awesome content, but you also have unique royalty free images that you can use on your blogs, etc.
Visit her site here - www.kitchenbloggers.com
---
FlamingHotPlr.
Are you looking for Professional, Expertly Written High Quality PLR that you can be proud to call your own? Take a look at Flaming Hot PLR.
Do any of these sound familiar?
• You hate to write and don't wish to pay overpriced outsourcers to write for you.
• Most of the bland, formulaic PLR you find online read and sound like they were written by robots.
• You cannot find PLR for the little niches you are in.
Flaming Hot PLR gets you over all these little hurdles that most marketers have when buying PLR. 
Click here to visit Flaming Hot PLR.
---
Visit inDigitalWorks. 
Here you can:-
Find a product that you'll be excited to sell!

Thousands of digital products with resell rights and PLR licenses.

Hundreds of InDigitalWorks exclusive products.
New PLR products added every day.
Exclusive Training.
Find their website here: www.indigital.com
---
One thing I discovered early on is that it is easier to work with someone who has been there and done that. I am talking about a mentor.
My mentor is John Thornhill and I am glad to have connected with him. Following John's guidance I am now beginning to see some definite improvements in the way my online business is growing and I also feel able to help others reach their goals and dreams.
---
'Going From Zero To Hero' - The 31 Day Startup Guide For Creating a Profitable Info Product Package
Now You Too Can Go From 'Zero To Hero' By Creating an In-Demand, High-Quality, High-Priced Package of Reports, Courses, Tools and Other Resources in Just 31 Days From Now – No Kidding!"

By ordering this course you can go from zero content, zero ideas to being the hero of your family and friends by creating your own in-demand profitable info product ready to take orders in the next month! …
Click Here... Or On The Graphic To Find Out More.
---
The Quintessential Action Guide To
Making Money With PLR.
In this Action Guide I have distilled the essence of making money with PLR into a comprehensive plan of how to profit with private label rights content.
The Guide contains a complete set of 20 Action Plans for using PLR content to:-
1. Create Profitable Products
2. Drive Targeted Traffic
3. Build an Email List
4. Turn Visitors Into Money In The Bank
5. Plus Much More Ideas For Ways To Use PLR Content That You May Not Thought Of.
Click Here... to find out more
---
Take A Look At SBI!
Most people who think of starting a blog or web-site have probably heard of Wordpress (WP). 

This is undoubtedly a good tool, but when you start to investigate further you have to think about web-hosting, content management, search engine optimisation, auto-responders and all the various plug-ins you need to make things work and this can be overwhelming.
This is why I would suggest you take a look at Solo Build It (SBI!).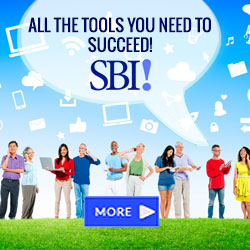 Solo Build It! was created for first-time web business builders who have a need or desire to create a profitable online business of their own.
Using a unique system of step-by-step process, software, guidance and support, tens of thousands of SBI! members understand the difference between putting up a website or blog and creating a solid long-term, income-generating business.
From a step-by-step Action Guide to help you along the way, web hosting, all the tools you need and constant updates are all included.
One of the most valuable aspects of SBI! are the forums. 
24x7 Support is always at your fingertips. Get business-building assistance at the "help and be helped" SBI! Forums, an exclusive, private community of like-minded solopreneurs who care.
The Process, the Tools, the Guidance & Support, There's Nothing Else Like Solo Build It!
Far more than just building a web site, Solo Build It! is your own online business consultant.
Find out more by:-  Clicking Here...
---
If you prefer to use Wordpress.com but would still like the help of SBI!, they have introduced SBI! for Wordpress.
Starting With WordPress?

Love WP, but Struggling to Succeed With It?

Introducing SBI! for WP!
---
Here is the link to the WordPress Site.  www.wordpress.com
---
---
---
This website does contain affiliate links. If you click through and make a purchase, I will earn a commission, at no additional cost to you.